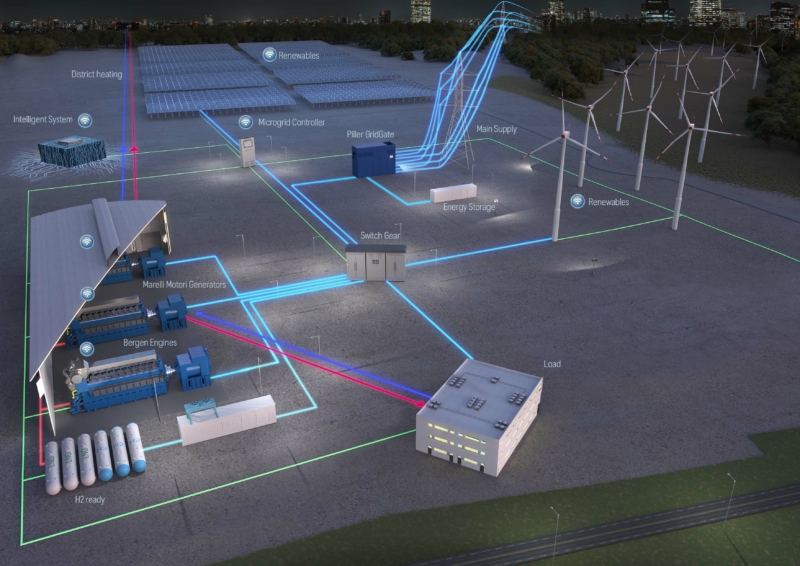 | Recent News
Microgrids and the future grid – A preview of what's to come.
Microgrid developers face a multitude of challenges across different types of application where connecting a microgrid to the main grid for greater resiliency, reliability and stabilization is fundamental to successful energy infrastructure transformation.
Attend our breakout session on Grid & Microgrid Secure Power Exchange on Thursday, June 2nd 2022 at 9:35 am – 10:35 am
Speaker: Dean Richards, CEO of Piller Power Systems Inc.
Dean, along with our experts from Bergen Engines AS and Marelli Motori S.r.l. will also be present.
H₂-ready combustion engines from Bergen Engines, incorporating Marelli Motori alternators, can start up fast and maintain high efficiency levels at part-load operation, always keeping emissions and fuel consumption low. Piller's stabilization and storage systems make it possible to optimize the various power sources in a microgrid, thereby reducing investment and operational costs.
The combined offering will ensure flexible, reliable and cost-effective power supply at all times.
We look forward to seeing you and networking with the Microgrid community.
---