Join our team.
Bergen Engines is one of Norway's most important industries for the future with a key role in the transition to net zero carbon. Pioneering reciprocating engine technology, we work to deliver clean, safe and competitive power and propulsion solutions for our customers worldwide.
Efficient power solutions have never been more important. In addition to reducing emissions, the world also has a need of more power, both due to economic growth and electrification. In Bergen Engines, we are committed to play a part of the solution.
Vacancies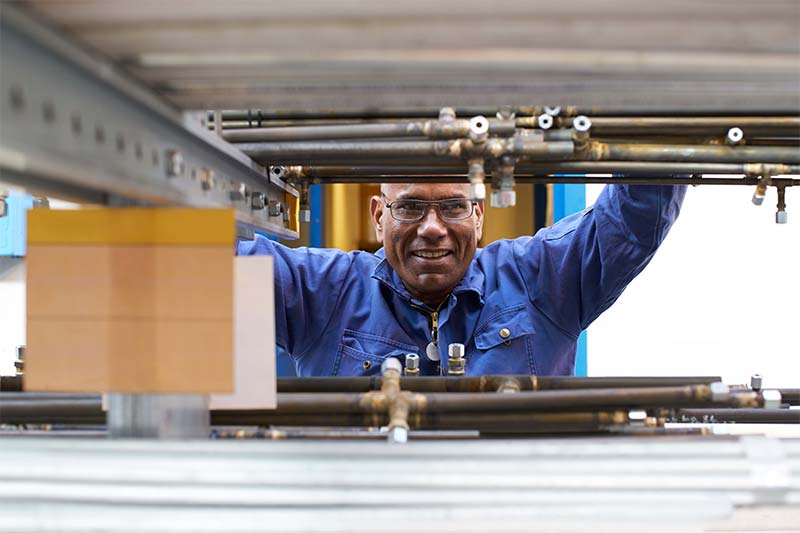 Proudly global
Bergen Engines has long history as one of the largest privately owned workplaces in Bergen and was a pioneer for the introduction of the gas engine already in the 90's. Since then, we have continuously increased the output and reduced emissions, and are now in the process of future proofing our engines with new carbon neutral fuels.
Our headquarters is located at Hordvikneset, north of the Bergen city centre, where we employ close to 700 people. From here, we manage everything from product development, procurement, manufacturing, service and administration. In addition, we also have around 200 employees that work with sales and services from offices in Bangladesh, Denmark, England, India, Indonesia, Italy, Mexico and Spain.
Our promise
Use technology and capabilities to bring power and prosperity to people and societies.
Our ambition
Be one of the leading suppliers in our targeted markets. Develop sustainable global business units that bring value back to their societies. Create a truly global team – we are Bergen Engines.
Get in touch
Want to know more about how we can empower your business? Visit our 'Contact' page to speak directly with our team or send us a message here and one of our specialists will get in touch soon.