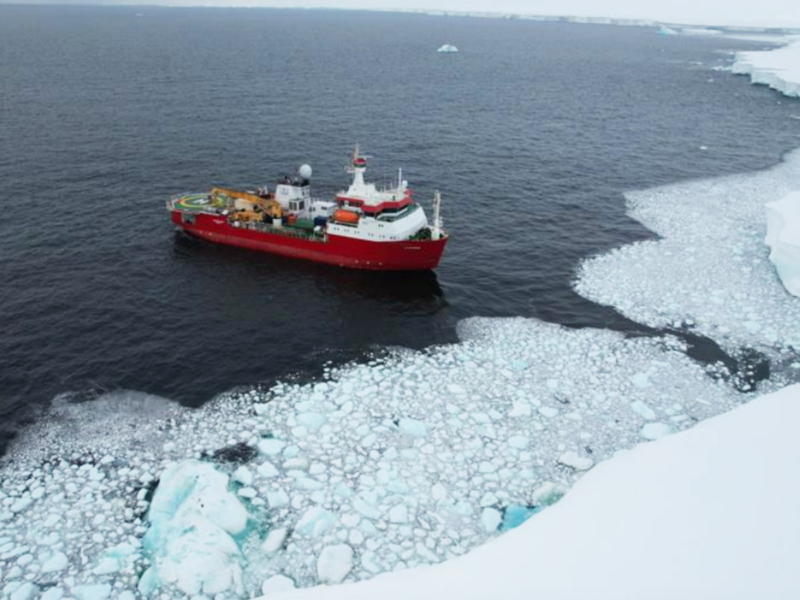 | At Sea., Recent News
powered by Bergen engines
Congratulations to the team from icebreaker R/V Laura Bassi on their record-achieving voyage to the southernmost point ever reached by a ship. On Tuesday, January 31, 2023, the icebreaker reached 78° 44.280′ S, in the Bay of Whales, Ross Sea, Antarctica.
The vessel is owned by the National Institute of Oceanography and Applied Geophysics (OGA) and is fitted with 2 x 3,500 horsepower (2,650KW) Bergen BRG-6 engines.
The BRG-6 engine type was produced by Bergen Engines from 1986 to 2007 for commercial ships and research vessels around the world and was known for its durability and performance.
The record-breaking ship is taking part in the 38th Italian expedition of the National Antarctic Research Programme (PNRA), and is named after Laura Bassi, the first woman in the world to obtain an official academic professorship, occurring at the University of Bologna in the 18th century.
R/V Laura Bassi reached the previously unexplored area of the Ross Sea to carry out the sampling envisaged by the "BIOCLEVER" project (Biophysical Coupling to Structure the Larval and Juvenile Fish community of the Ross Sea Continental Shelf: a multidisciplinary approach), coordinated by the Institute of Polar Sciences (Cnr-Isp) of the National Research Council, in collaboration with the MORSea marine observatory (University of Parthenope).
The first results of the study have revealed the presence of particularly cold water, which confirms its importance for the study of dynamics of the currents in the Ross Sea. In addition, first analysis of the sampled material showed a high density of larval and juvenile stages of fish species. This highlights the presence of some species rarely observed, and featured a large amount of unicellular algae, showing a high primary production and stimulating further research.
Congratulations to all teams involved!
---
About Bergen Engines
Bergen Engines produces medium-speed liquid and gas fueled engines and generator sets to a broad range of land-based, commercial marine, and naval applications. The Bergen name is a watchword for quality and reliability in its field.
The tradition of engineering in Bergen, Norway, dates to 1855 when the original company Bergen Mekaniske Verksted (BMV) was founded. In 1946, the company built its first diesel engine and has since commissioned over 7,500 of its iconic liquid and gas fueled engines. Around half of them are still in operation today; such is the quality and reliability of a Bergen engine.
From 1999, Bergen Engines AS was owned by the British aerospace and defense group, Rolls-Royce plc. On 31st December 2021, the company was acquired from Rolls-Royce by the family-owned engineering and industrial group, Langley Holdings plc, and is now part of the Power Solutions division.
---
For more information:
---