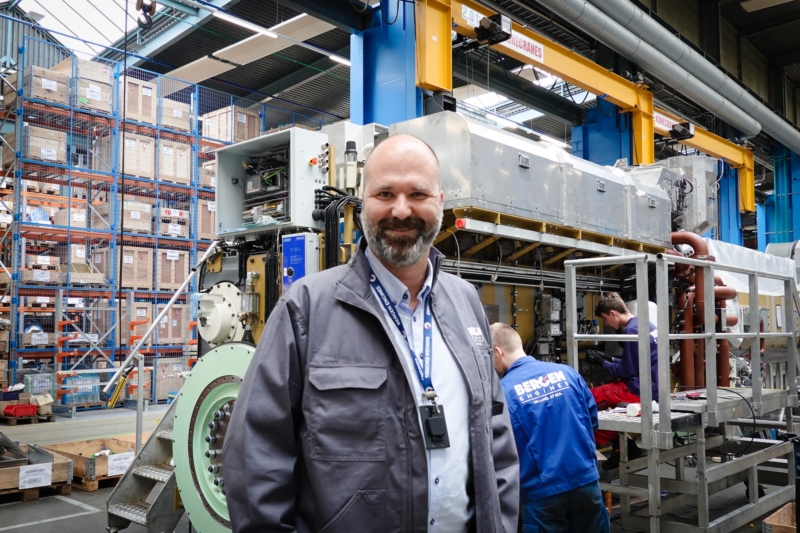 | At Sea., Our stories, Recent News
Kjell Harloff, Bergen Engines not-so-new head of marine engine sales, is back.  Last month the company welcomed marine engines aficionado Kjell and his team back in the Bergen Engines fold. 
He talks to Langley Holdings Crista Baxter about reintegration, career highlights and the "million-dollar question."
Kjell began his career with Rolls-Royce Bergen Engines in 1997 and from 2008 led the Rolls-Royce Commercial Marine, latterly Kongsberg Maritime, marine engines team.
Good to be back?
"I am very happy to be back part of Bergen Engines now that once again the company is charting its own course.
The marine industry is where Bergen Engines forged its reputation with more than 7,000 installations. That almost half of them are still in service today speaks for itself. Innovation, quality and reliability is in Bergen Engines' DNA, it's just great to be a part of that again."
What benefits do you see in re-integrating marine sales?
"Control of our own destiny will bring more flexibility, both in terms of investing in new solutions and establishing new partners.
I believe this will create increased value to our customers' operations because we can play to different strengths from several co-operation partners instead of only one.
Our marine customers operate in a very competitive and cyclical business. This requires us to be fast in adapting to changing needs and pick up on the trends to stay relevant and competitive.
There is now direct dialog between Bergen Engines and its customers for both new sales and aftermarket, which will improve our responsiveness, and this can only be beneficial to our customers."
What would you say has been your proudest career moment?
"I have always had a strong relation to the technology and the colleagues at Bergen Engines when part of Rolls-Royce and was very involved in the development of the B33:45 marine engine, launched in 2014.
Here we did an extensive market research to identify the key customer requirements, which was then conveyed back into the development programme.
This resulted in a highly robust and powerful engine with a flexible modular design, world class fuel efficiency and much reduced life-cycle costs. The B33:45 has since become a big success in the market and I am very proud to be a part of that success."
The million-dollar question: What will become the fuel of the future?
"With increasing pressure to decarbonise shipping operations and the IMO's goal to reduce CO2 emissions from international shipping by at least 40% by 2030 and no clear front-runner as an alternative to oil, Bergen Engines' main focus is to future-proof its engines with fuel flexibility whilst further increasing fuel efficiency.
Everyone is asking the million-dollar question: What will become the fuel of the future? I do not believe there is one answer to this – it will vary from vessel size and type and regional operation in terms of available bunker infrastructure.
There are approximately 100,000 IMO registered vessels today. Close to 99% are currently operating on heavy fuel oil and marine diesel oil, and only 1% on Liquified Natural Gas (LNG).
This will need to change to meet the targets set. For medium sized vessels suitable for our Bergen range, I believe green hydrogen could be an option but due to the shear volume needed, methanol, ammonia and biofuels would be a safer bet.
LNG will still be a main transition fuel to the fuels of the future and is expected to grow for many years to come. Although the current LNG prices are record high, until future fuels are readily available along the coastlines and at a competitive price, natural gas operated engines with advanced energy optimization solutions, currently represent the best option to reduce greenhouse gas emissions from ships."
Bergen Engines has over the last year started several initiatives on the journey to net zero. A €4 million technology study, AMAZE, has been launched by the company to develop the needed technology for a fuel-flexible internal combustion engine with green ammonia as the primary fuel and methanol as an option.
In addition, tests have been carried out in our test lab running on hydrogen blend, with a contract signed to supply H2-ready gensets to a hybrid power plant in Italy.
Last year the ship owner Island Offshore implemented use of bio gas on their vessel "Island Crusader" without any modifications whatsoever."
Thank you Kjell – welcome back!
Meet Kjell Harloff and his marine sales team at SMM. Bergen Engines will be present at the world leading maritime exhibition SMM in Hamburg, 6-9 September, 2022. Meet our new marine sales team at our stand 400 in hall A4.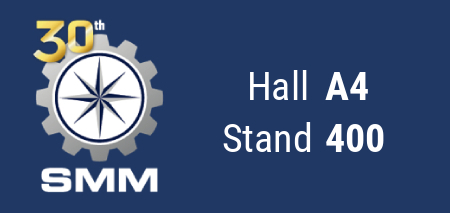 ---
About Bergen Engines AS
Bergen Engines produces medium speed liquid and gas fuelled engines and generator sets supplied to a broad range of land based, commercial marine and naval customers. The Bergen name is a watchword for quality and reliability in its field.
The tradition of engineering in Bergen, Norway, dates back to 1855 when the original company Bergen Mekaniske Verksted (BMV) was founded.
In 1946 the company built its first diesel engine and has since commissioned over 7,000 of its iconic liquid and gas fuelled engines. Around half of them are still in operation today, such is the quality and reliability of a Bergen engine.
From 1999, Bergen Engines AS was owned by the British aerospace and defence group, Rolls-Royce plc. On 31st December 2021, the company was sold to the privately owned engineering and industrial group, Langley Holdings plc and is now part of the Power Solutions division.
About Langley Holdings
Langley Holdings plc is a privately owned UK based engineering and industrial manufacturing group, principally producing capital equipment to diverse markets worldwide.
Langley businesses are either outright market leaders, or occupy strong niche positions in their respective fields, providing advanced technologies in a solutions-based approach.
The group operates in three principal areas:  Power Solutions,  Print Technologies and Other Industrials.
The group's operations are principally based in Germany, Italy, France the UK and Norway, with 18 production facilities in Europe, the UK and the USA.
The group more has more than 90 sales and service subsidiaries worldwide and employs around 5,300 people.
Langley Holdings was established in 1975 by the current Chairman & CEO, Anthony Langley and remains entirely in family ownership.
About Power Solutions 
The Power Solutions division was formed in January 2022 to pursue opportunities in the emerging hybrid renewables microgrid sector, whilst continuing to serve traditional markets.
Bergen Engines medium speed engines, fuelled by low-carbon fuels, coupled with Marelli Motori alternators, combined with Piller Power Systems power stabilisation technology, are central to Langley Holdings' net zero and long-term growth strategies.
In 2022 the Power Solutions division is expected to account for around half of the group's €1.3bn revenues.
---