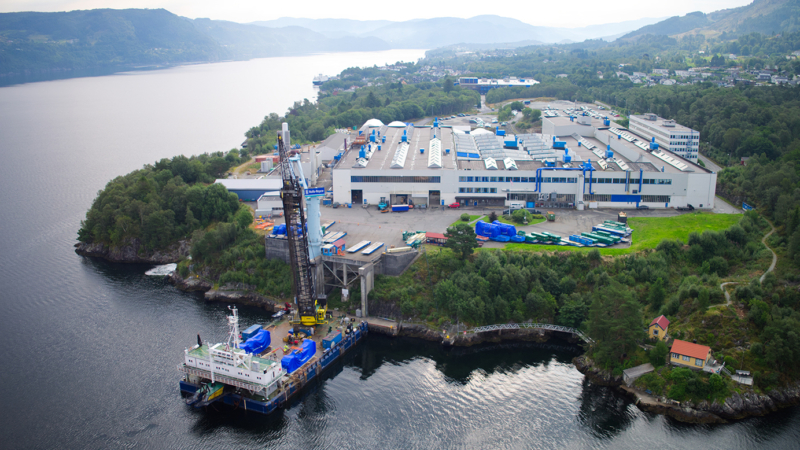 | At Sea., Press releases, Archive News
Bergen Engines AS and Kongsberg Maritime AS, today announced that the agreement between them whereby Kongsberg Maritime provides the exclusive route to market for Bergen engines and parts in the commercial marine sector, is to terminate in June this year, following a transitional period.
The two companies entered into a five year agreement in 2019, when Kongsberg acquired the commercial marine division of Rolls-Royce plc.
Bergen Engines was subsequently sold by Rolls-Royce to Langley Holdings plc, the British engineering group, on 31st December, 2021.
Kongsberg Maritime will continue to distribute Bergen's marine engines on a non-exclusive basis going forward. The termination has been described by both parties as amicable.
---
About Bergen Engines AS
Bergen Engines produces medium speed liquid and gas fuelled engines and generator sets supplied to a broad range of land based, commercial marine and naval customers. The Bergen name is a watchword for quality and reliability in its field.
The tradition of engineering in Bergen, Norway, dates back to 1855 when the original company Bergen Mekaniske Verksted (BMV) was founded.
In 1946 the company built its first diesel engine and has since commissioned over 7,000 of its iconic liquid and gas fuelled engines. More than half of them are still in operation today, such is the quality and reliability of a Bergen engine.
From 1999, Bergen Engines AS was owned by Rolls-Royce plc. On 31st December 2021, the company was sold to the privately owned engineering and industrial group, Langley Holdings plc.
Bergen Engines will be at the core of Langley's Power Solutions division, working closely with the Langley's Italian Marelli Motori and German Piller Power Systems subsidiaries.
---