| At Sea., Press releases
For Immediate Release
Bergen, Norway – Bergen Engines, the Norwegian medium speed engine producer, has entered a sales and service partnership agreement with VMS Group A/S to support its marine offerings in South America, Africa, Denmark, and Spain's Gran Canarias.
VMS Group will promote Bergen Engines for newbuilds, sell spare parts and perform maintenance services for Bergen's marine customers. The aftermarket support will include planned maintenance using Bergen Engines' original spare parts and components, such as cylinder heads and fuel injection pumps, from Bergen's worldwide exchange pool which guarantees quality overhauled parts ahead of dismantling to fit on the engines right away, saving time and costs for customers.
VMS Group Executive Vice President Kristian Kaasing Larsen commented, "VMS Group is very proud to partner with Bergen Engines. Bergen has a superb reputation and a highly innovative approach to adapting its engines to low-carbon and non-fossil fuels, which fits perfectly to VMS Groups long-term sustainability strategy and goals."
In an evolving low-carbon world, Bergen Engines is focusing on a greener tomorrow. With research and development projects dedicated to future fuel sources and increasing participation in hybrid-renewable power generation, the company is taking steps toward zero carbon operation with flexible and highly efficient machinery that can be adapted to green fuels as they become available, meeting both existing and future emission requirements, without the risk of stranded assets.
Kjell Harloff, Head of Sales – Marine at Bergen Engines added, "We are happy to announce the effective sales and service partnership with the Danish VMS Group. Since the start in 2001, they've built an extensive capability and service presence from Niteroi outside Rio de Janeiro, Brazil and Frederikshavn in Denmark. In addition, VMS Group have a set-up at Las Palmas, Gran Canarias and a service base in Walvis Bay, Namibia. These hubs will ensure that all customers with Bergen engines installed in their fleet, will be very well supported in these regions by our partnership with VMS Group."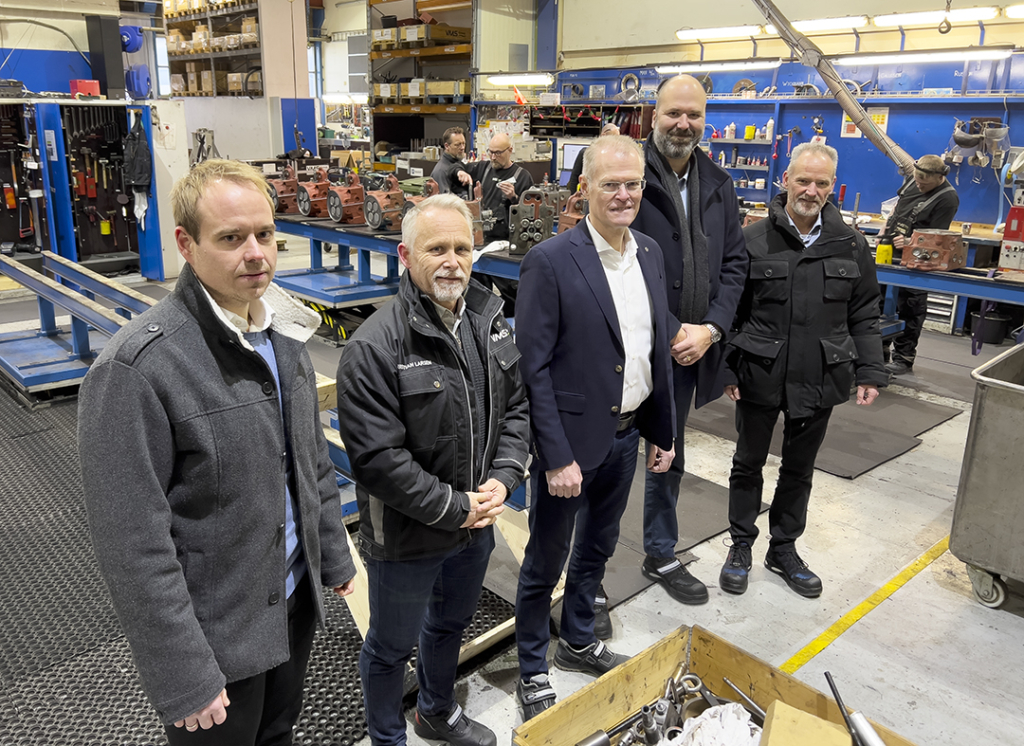 ---
About Bergen Engines
Bergen Engines produces medium-speed liquid and gas fueled engines and generator sets to a broad range of land-based, commercial marine, and naval applications. The Bergen name is a watchword for quality and reliability in its field.
The tradition of engineering in Bergen, Norway, dates to 1855 when the original company Bergen Mekaniske Verksted (BMV) was founded. In 1946, the company built its first diesel engine and has since commissioned over 7,500 of its iconic liquid and gas fueled engines. Around half of them are still in operation today; such is the quality and reliability of a Bergen engine.
From 1999, Bergen Engines AS was owned by the British aerospace and defense group, Rolls-Royce plc. On 31st December 2021, the company was acquired from Rolls-Royce by the family-owned engineering and industrial group, Langley Holdings plc, and is now part of the Power Solutions division.
About VMS Group:
VMS Group covers all aspects of service, such as repair and maintenance, spare parts delivery, sales of complete propulsion systems as well as engineering projects within the maritime industry, the offshore industry, power plants and wind industry.
Our core services include:
Repair and maintenance of diesel engines, turbochargers, gear, propellers etc. to the marine industry, the offshore industry, power plants and wind turbines

Sales of spare parts and engines

Design, engineering, and project management
---