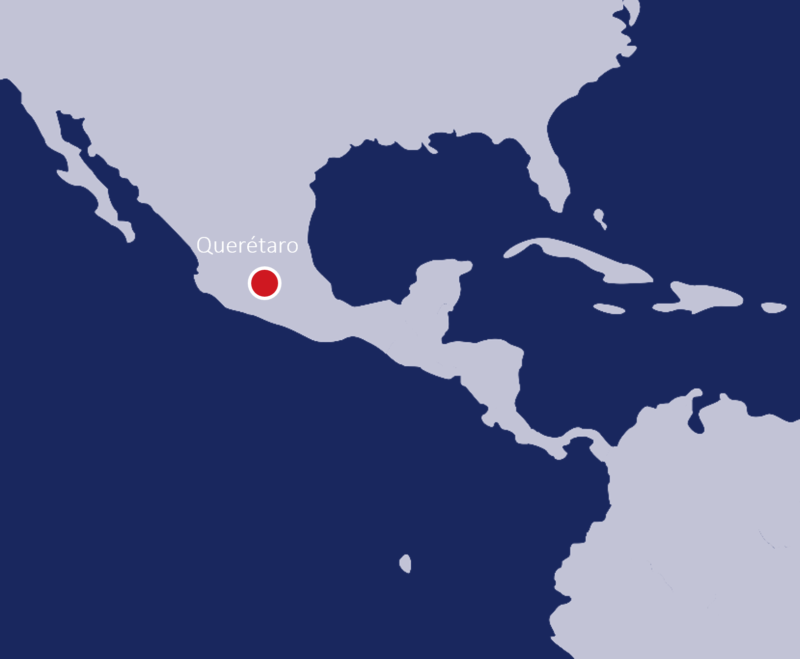 | Press releases, Recent News
Bergen Engines has recently established a new entity in Mexico, reinforcing its commitment for cleaner, reliable and cost effective power sources as well as providing local service support for its customers across the country and into the wider Latin America and Caribbean region.
A dedicated Sales and Service Centre is currently being set up in Querétaro, which will become the headquarters for the Company's operations in the Latin America region including commissioning support for upcoming projects, long term service agreements, and ad hoc service needs for the installed fleet. The Sales and Service Centre will be equipped to conduct overhaul of components as well as storage of critical spare parts. Engine remote monitoring and a training centre will also be included. An official opening is planned later in 2022.
Theodore Lorentzos, Regional Sales & Business Development Manager, Americas, said: "Any customer investing in a capex-intensive, power-solution needs the confidence that their asset will perform with reliability and support for many years into the future. This new investment and direct service support from us as the original equipment manufacturer, gives them just this. This Sales and Service Hub, which is fully dedicated to land power-projects, along with the growing team and our flexible service approach mean that we can support customers both within and beyond Mexico and has enabled us to secure and support new projects as far as Colombia."
Over the last six years, Bergen Engines has supplied medium-speed engines for a variety of power plants across the Americas with a total installed power capacity of approximately 150 MWe. With the increasing need of power in the region, in particular to support the industry with a reliable and sustainable power supply, Bergen Engines is aiming for significant growth in the coming years.
Aldrich Richter is the Managing Director of the new entity of Bergen Engines and has over 15 years of experience from the energy sector in Mexico. "We are leading the energy transition by committing to our customers, to the environment and to the sustainable economic growth of the region. The Latin American countries require a balanced, flexible and environmentally compatible energy mix to support the most needed economic growth and Bergen Engines is playing an important role towards achieving this objective."
Bergen Engines recently launched a comprehensive test programme towards zero carbon emission engines, allowing a gradual transition from natural gas to 100% green hydrogen fuel, as it becomes commercially available. The aim is to have a commercial solution in the market that will accept hydrogen content of up to 60%, and solutions that can be further developed to accept 100% for new engines to come.
Video: Watch our biggest gas engine arriving at UEN's site in Sonora, Mexico. Safely and cared for in the hands of Bergen Engines service engineers.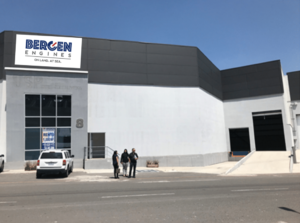 Picture: Bergen Engines has recently established a new entity in Mexico and is setting up a dedicated Sales & Service Centre in Querétaro, which will become the headquarters for Bergen Engines' operations in the Latin America region.
Contact:
Aldrich Richter, Managing Director Bergen Engines (Mexico) S. de R.L. de C.V.
Email: Aldrich.Richter@bergenengines.com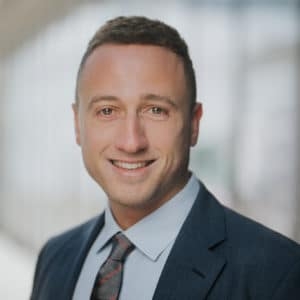 Theodore Lorentzos, Regional Sales & Business Development Manager, Americas.
Email: theodore.lorentzos@bergenengines.com
Join us at the virtual event, Mexico Energy Forum, from 8-10 March. Theo will be discussing Microgrids with medium-speed gas engines at 13:00 (CST), and Aldrich will explore the possibilities to provide electricity to disconnected areas in Mexico in a panel discussion later the same day.
About Bergen Engines AS
Bergen Engines produces medium speed liquid and gas fuelled engines and generator sets supplied to a broad range of land based, commercial marine and naval customers. The Bergen name is a watchword for quality and reliability in its field.
The tradition of engineering in Bergen, Norway, dates back to 1855 when the original company Bergen Mekaniske Verksted (BMV) was founded.
In 1946 the company built its first diesel engine and has since commissioned over 7,000 of its iconic liquid and gas fuelled engines. More than half of them are still in operation today, such is the quality and reliability of a Bergen engine.
From 1999, Bergen Engines AS was owned by Rolls-Royce plc. On 31st December 2021, the company was sold to the privately owned engineering and industrial group, Langley Holdings plc.
Bergen Engines will be at the core of Langley's Power Solutions division, working closely with the Langley's Italian Marelli Motori and German Piller Power Systems subsidiaries.
---