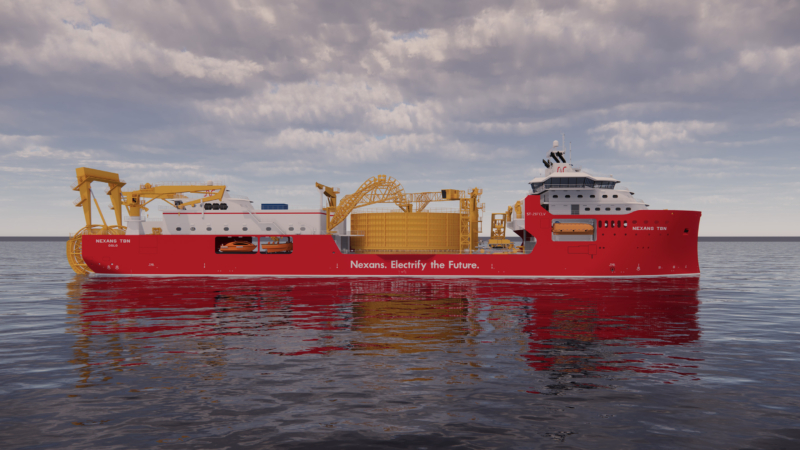 | At Sea., Press releases
FOR IMMEDIATE RELEASE
Bergen, Norway  –  Bergen Engines has been selected by Ulstein Verft to supply 5 x Bergen B33:45L6A generating sets to power the newly announced, DP3 cable-laying vessel for Nexans Marine Operations.
The Bergen B33:45 is a liquid fuel, medium-speed engine featuring a modular design that was developed with years of research alongside operators, designers, and shipbuilders. The modular design makes the engine flexible for use in various applications, while providing an easy installation and low-weight construction. The B33:45 is preferred by vessels around the world due to its fuel-efficiency, low emission, low vibration and structural noise level and continued reliability with proven low lifecycle costs.
The ship, which is an ST-297 CLV designed from Skipsteknisk, is an updated version of the vessel "Nexans Aurora," which today plays an important role in Nexans' supply of advanced subsea high-voltage systems to support electrification. The 149.9-metre-long and 31-metre-wide vessel specializes in the transport and installation of subsea high-voltage cable systems and construction tasks.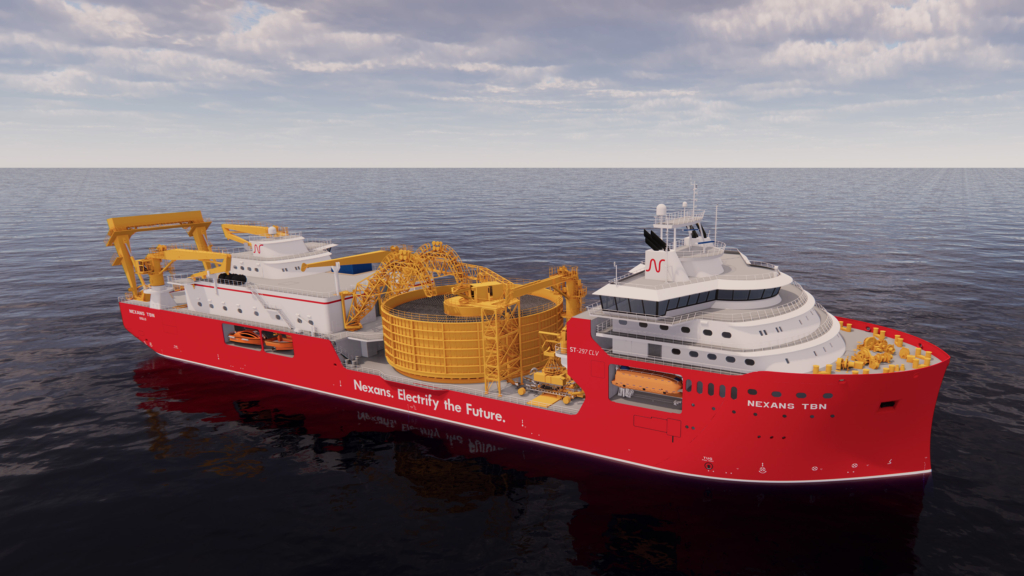 Even in the most demanding weather conditions, the "Nexans Aurora" cable-laying vessel from 2021 works efficiently and has exceptional maneuverability and dynamic positioning. With this new update, Nexans' latest vessel is set to perform for years to come. The advanced cable-laying vessel has a turntable on deck with a capacity of up to 10,000 tonnes of cable, a turntable below deck with 3500 tonnes of cable capacity, a fibre-optic capacity of 450 tonnes and is designed for a crew of 90 persons.
Kjell Harloff, Head of Sales – Marine at Bergen Engines commented, "We are very grateful that owner Nexans and Ulstein Verft once again has put their trust in Bergen Engines delivering the power solution for their second cable layer. The Bergen B33:45 engine has established itself as a reliable work horse within many different vessel applications, ranging from Fishery, Offshore, Passenger and Cargo to Naval & Governmental ships."
.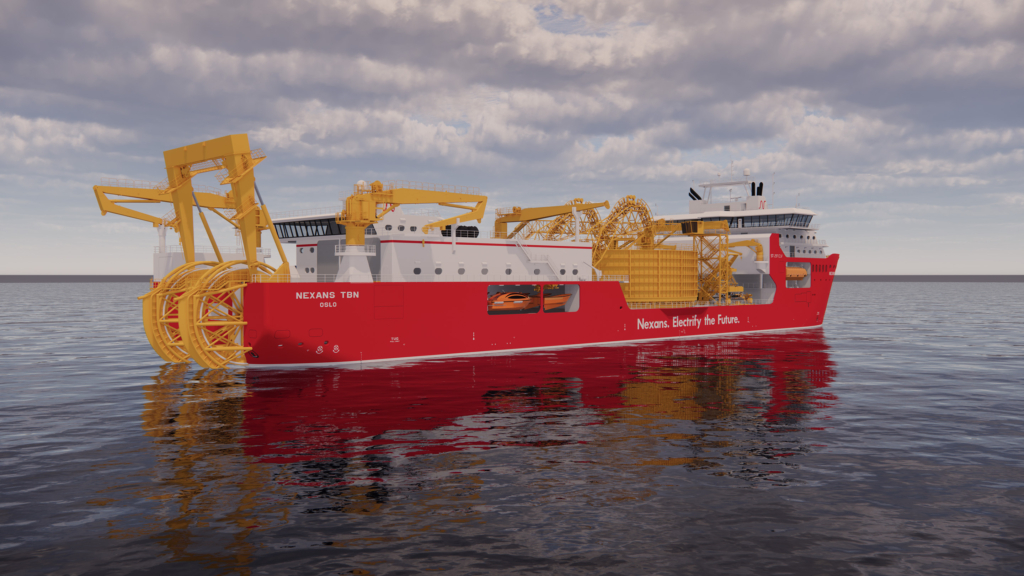 Image Credit: Skipsteknisk
---
ABOUT BERGEN ENGINES
Bergen Engines produces medium-speed liquid and gas fueled engines and generator sets to a broad range of land-based, commercial marine, and naval applications. The Bergen name is a watchword for quality and reliability in its field.
The tradition of engineering in Bergen, Norway, dates to 1855 when the original company Bergen Mekaniske Verksted (BMV) was founded. In 1946, the company built its first diesel engine and has since commissioned over 7,500 of its iconic liquid and gas fueled engines. Around half of them are still in operation today; such is the quality and reliability of a Bergen engine.
From 1999, Bergen Engines AS was owned by the British aerospace and defense group, Rolls-Royce plc. On 31st December 2021, the company was acquired from Rolls-Royce by the family-owned engineering and industrial group, Langley Holdings plc, and is now part of the Power Solutions division.
---