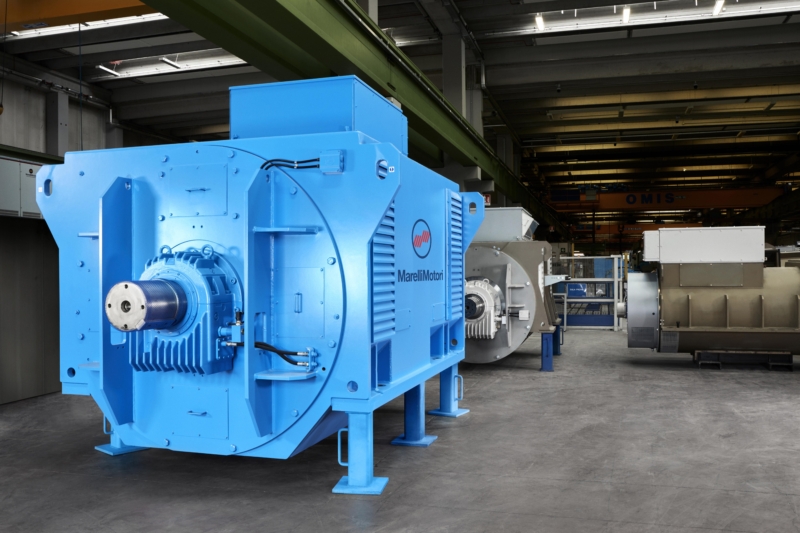 | On Land., Press releases
In January 2022, Bergen Engines joined Langley Holdings plc sister companies Piller Power Systems and Marelli Motori in the newly formed Power Solutions Division.
This began a collaboration between the companies that saw Marelli Motori start development of a new generator series to accompany Bergen Engines' B35:40V20.
Within one year, the first Marelli Motori MJH 1000 LB8 generator was being assessed at the Bergen Engines facility in Bergen, Norway. The first complete generator set was successfully tested with Bergen Engines and Marelli Motori engineers, marking a major milestone in the inter-company development project.
Building a New Foundation
In a traditional generator set, both the engine and generator are attached to a common foundation. Due to this, the vibrations from the engine will spread to the generator which over time can cause damage due to excessive movement. In developing this new generator, project engineers worked extensively to dampen these vibrations and mitigate movement of the Bergen V20 engine.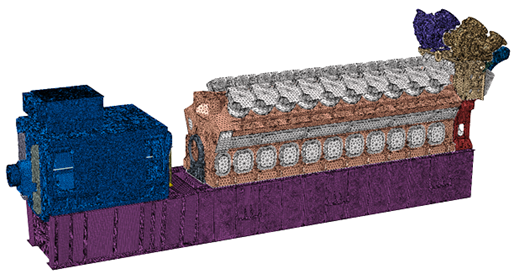 Using innovative computer modeling, the generator set was first divided into 1.3 million elements where Bergen Engines could study how the engine, generator and common foundation would be affected in a plant at full operation. The results of this analysis showed a multitude of moving pieces that would twist and turn, if left without further development.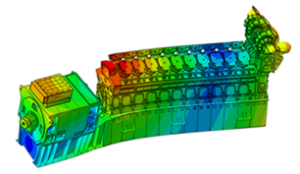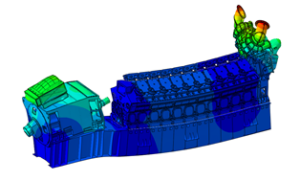 Bergen Engines has years of experience in optimizing common foundations through an innovative development method which adds and removes excess materials.  This helps ensure the new generator set can tolerate the stress from all global and local mode shapes without damage.
Optimization
Marelli Motori, thanks to its 130+ years of experiences in offering tailor-made solutions, has enlarged its product portfolio with a new generator series fully customized to fit the Bergen Engines' V design.
In just over one year, the Italian company developed three new Marelli Motori generator series, including the most powerful generator ever designed in Arzignano. Each series features different designs. Using accurate studies and analyses, Marelli Motori has successfully optimized its product range achieving an innovative design able to comply with all the stress and fatigue parameters required for power generation alternators. The design avoids any mode-shape issues of the alternators which could combine with the harmonic forcing from the engine.
Haakon Lønning Aarø, team leader of Engine Dynamics at Bergen Engines, says that from the beginning of the project, work was focused on ensuring that the new generators can tolerate driving at continuous full load for many years.
Aarø comments: "Outside of this new development, we've been committed on cooperating with Marelli Motori to optimize their new generators series. Such optimizations are important to keep production costs stable, and allow our generator sets to stay competitive in the market. Additionally, work has been done to standardize the generators, which helps guide our customers toward predefined specifications that simplify decision making, allowing for faster production, and creates stability in expected project costs for our customers."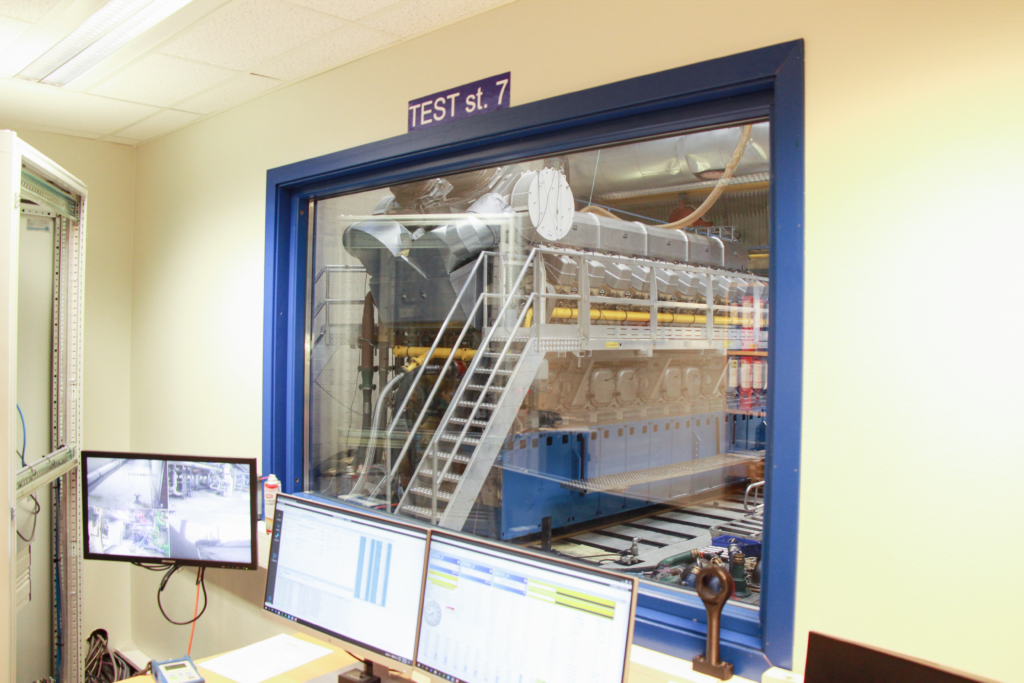 A Great Success
The outcomes from the January 2023 test exceeded expectations. The project development will continue, focusing on standardizing and increasing the performances and the power density of the generators. Representatives from Marelli Motori were satisfied with the new genset dynamic behavior.
Aarø concluded: "The vibration measurements are the best I've seen in more than 15 years with 20-cylinder engines; We are extremely proud of the initial results of this first common project within the Langley Group."
---
About Bergen Engines
Bergen Engines produces medium-speed liquid and gas fueled engines and generator sets to a broad range of land-based, commercial marine, and naval applications. The Bergen name is a watchword for quality and reliability in its field.
The tradition of engineering in Bergen, Norway, dates to 1855 when the original company Bergen Mekaniske Verksted (BMV) was founded. In 1946, the company built its first diesel engine and has since commissioned over 7,500 of its iconic liquid and gas fueled engines. Around half of them are still in operation today; such is the quality and reliability of a Bergen engine.
From 1999, Bergen Engines AS was owned by the British aerospace and defense group, Rolls-Royce plc. On 31st December 2021, the company was acquired from Rolls-Royce by the family-owned engineering and industrial group, Langley Holdings plc, and is now part of the Power Solutions division.
About Marelli Motori
Marelli Motori employs around 630 people with extensive manufacturing facilities at its Arzignano headquarters and own subsidiaries in South Africa, Asia, Europe and USA. The company also has an extended sales, distribution and service network across four continents, supplying products to more than 120 countries. In May 2019, Marelli Motori was acquired by Langley Holdings plc, the British engineering and industrial manufacturing group.
---