Increased Yield with Gas Engines
Among the biggest complexes of greenhouses in the Netherlands are the modern facilities of Oussoren, based in Zevenhuizen in the south west region of the country.
Who: Oussoren
What: 1 x B35:40V12AG, delivering 5,1 MWe electrical power
Where: Zevenhuizen, Netherlands
When: 2003
Founded in the 1940s as a farm specialising in lettuce, carrots and flower production, Oussoren remains a family business and in 1999 it began large-scale tomato growing under 42,000 square metres of glass. Extensive enlargement began in 2003 with the creation of a high-technology greenhouse of 112,000 square metres. Expansion on this scale drives down the unit cost of tomatoes and increases the effectiveness of automated systems. This region of the Netherlands now have 21st century technology to benefit both the growth of the tomatoes and the economy of the region.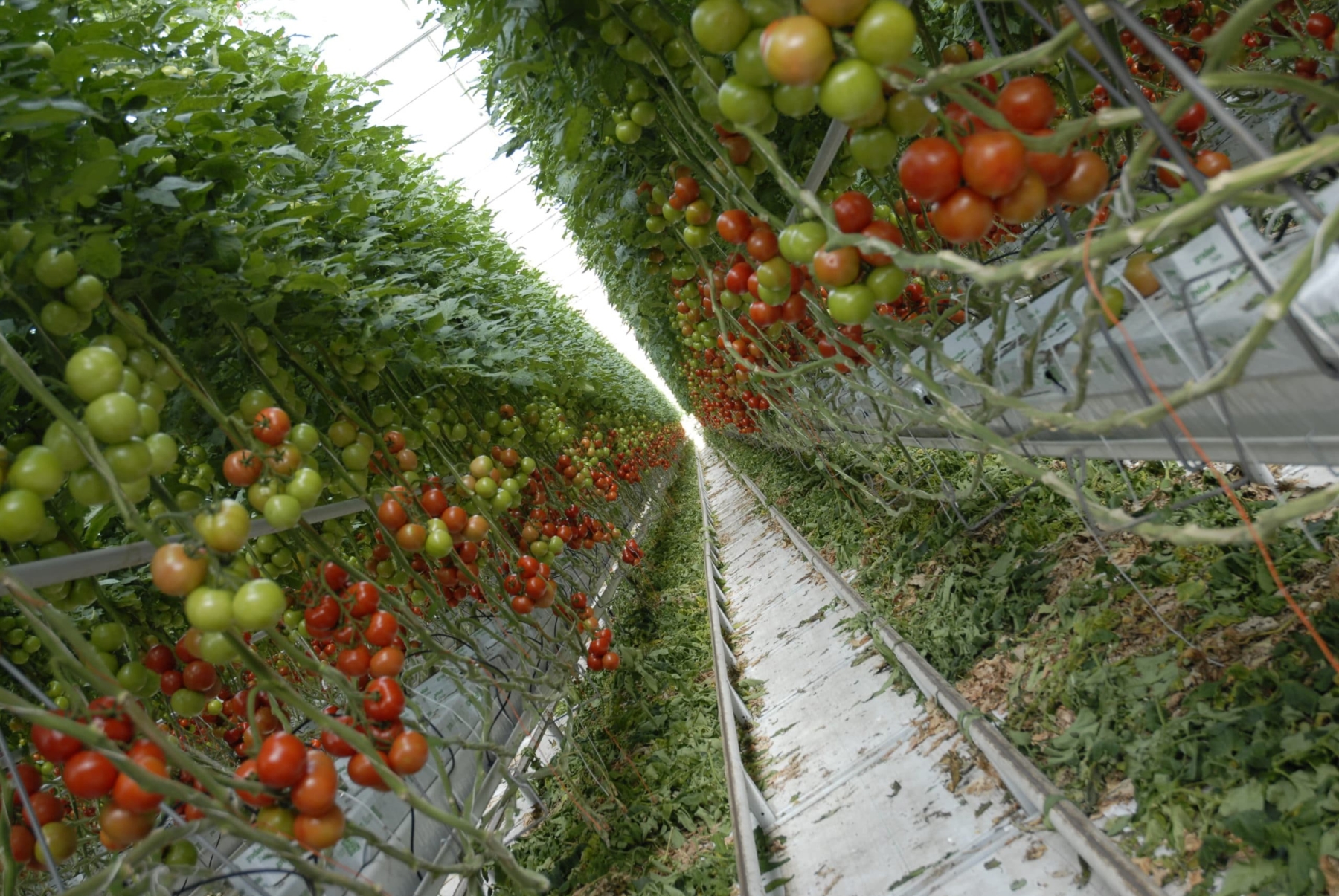 The installation of a combined heat and power system, powered by the first Bergen B35:40V12 cylinder gas engine delivered to the Dutch market, would provide commercial, environmental and operational advantages. The Bergen Engines system generates 5.1 MW of electrical power, all of which is used to power the Oussoren complex, ensuring temperatures across all the facilities remain at optimum levels for productive tomato growth. The environment of the greenhouses is also enriched by a process that cleans carbon dioxide from the B-gas engine's exhaust flue gases in a catalytic converter and feeds it in precisely measured quantities to the tomato plants. Here it supplements natural CO2 levels in the atmosphere, effectively 'fertilising' the growth of tomatoes by helping to create the perfect environmental balance. The catalyst ensures ultra-low levels of impurities.
Get in touch
Want to know more about how we can empower your business? Visit our 'Contact' page to speak directly with our team or send us a message here and one of our specialists will get in touch soon.