GREENER POWER SUPPLIES FOR SLOVAKIA
Equipped with three B35:40V20AG2 natural gas engines and four hot-water boilers, the new Bergen Engines CHP plant of the state-owned utility Martinska teplarenska a.s. has replaced their entire existing coal operation in the area of Martin and Vrutky in Slovakia.
Who: Martinska teplarenska a.s.
What: 3 x B35:40V20AG2 delivering 26 MW heat and 28 MW electrical power
Where: Martin, Slovakia
The upgrade of the district heating plant is a part of Martinska teplarenska's strategy towards green, sustainable power supplies and the winding-down of their coal operations. They made a strategic decision to invest in gas-fuelled reciprocating engines and gas boilers as a more long-term solution than exhaust gas aftertreatment systems to reduce the emissions given off by coal-fired power plants. The B35:40 gas series of Bergen Engines meets the increasingly stringent emissions requirements, with exceptionally low emissions of NOx, CO and UHC combined.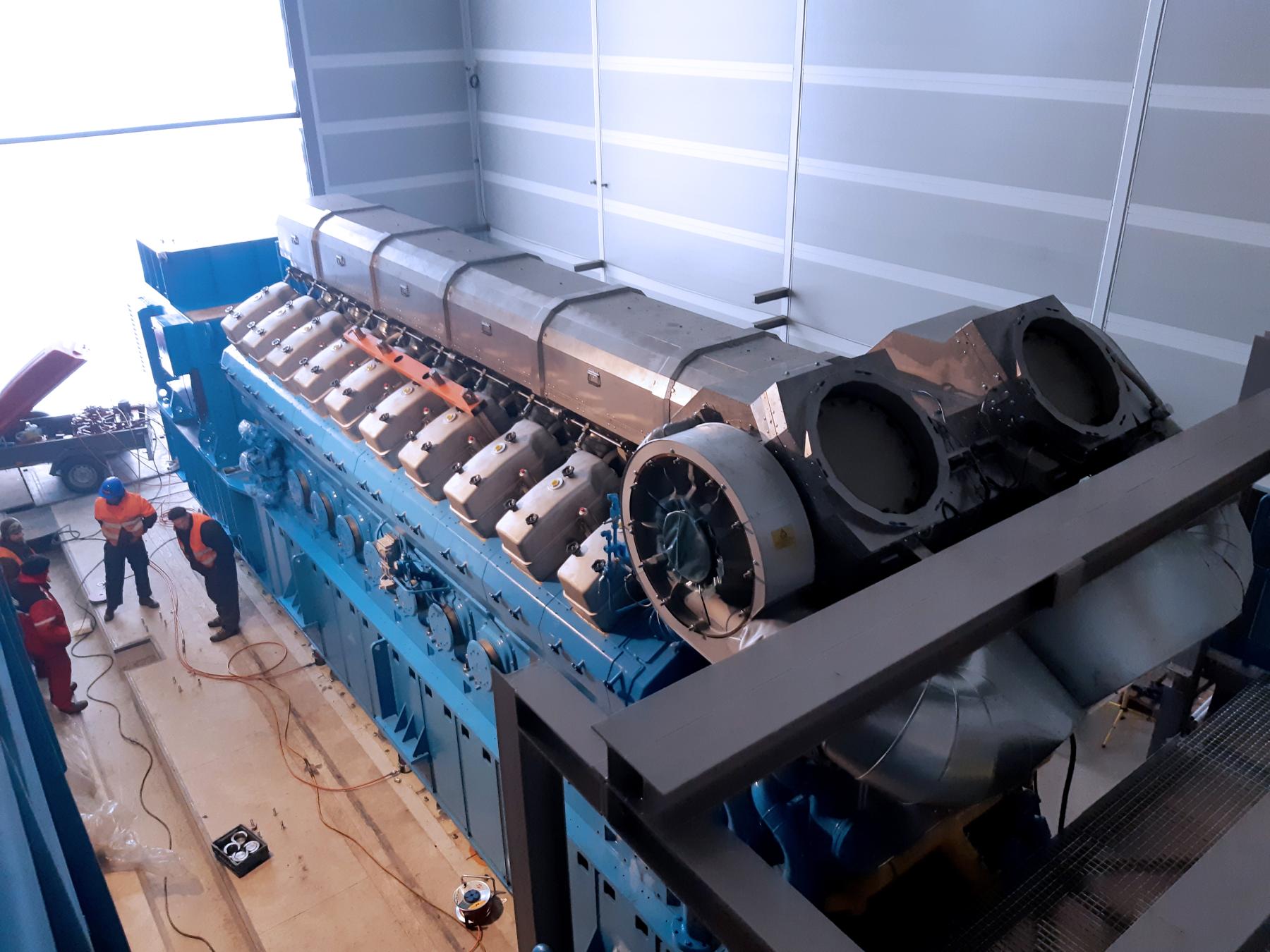 In addition to 28 MW electricity, the gas fired plant is supplying over 26 MW of heat to most of the 60,000 population in the local community.
"Martinska teplarenska's heating plant was previously using mainly low-quality lignite for heat production – which is both low-output and non-ecological. Especially in the conditions prevalent in the Martin region – which is surrounded by mountains and unable to dispel pollution – it is crucial to look for the most effective, most ecological solutions for heat and power production. For TTS Martin, as a specialist in combined heat and power plants using internal combustion engines, Bergen gas engines represent exactly this type of modern, green solution, and therefore we are very pleased to be working with Bergen Engines on this project," said Ondrej Korec, CEO of TTS Martin, a.s., the EPC contractor for the plant.
The new Martinska teplarenska plant entered commercial operation during the spring of 2020 and is Bergen Engines' second power plant using B35:40 gas engines in Slovakia. The first was commissioned in 2019, generating a total of 72 MW of heat and power for the district heating company Teplaren Kosice, a.s.
Since Bergen Engines supplied its first medium-speed gas engine in 1991, the engines have logged millions of operating hours across a broad span of applications and environments. Some 300 B35:40 gas engines are currently in operation in power plants across the world. The medium-speed engine series is produced by Bergen Engines in Norway.
Get in touch
Want to know more about how we can empower your business? Visit our 'Contact' page to speak directly with our team or send us a message here and one of our specialists will get in touch soon.